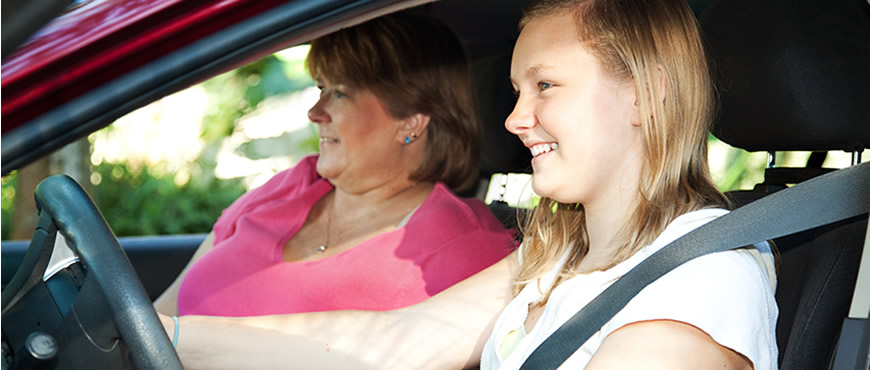 ---
Driver education is one of the most important milestones in a teenager's life. Learning the knowledge and skills of being behind the wheel can change the course of their future. SafeGuard Driving School offers an excellent driver education program for teenagers. Our program includes road safety rules, traffic laws and regulations, defensive driving strategies and the effects of substance abuse. In addition to meeting the Department of Licensing and Regulation, we go above and beyond to ensure that our students receive quality driver education to prepare them for the complex venture of driving.

It is required by the State of Texas that individuals between ages 15 – 17 complete 46 hours of driver education from a licensed school in order to receive a Driver's License: 32 hours of classroom instruction and 14 hours of in-car training. 14 1/2 - years-old can enroll however must be at least 15 years old to qualify for permit. The permit is required to obtain your Texas driver license once you are 16 years old. Our teen package includes the requirements of the Texas Department of Licensing and Regulation:
Students must be at least 15 years old by 1st driving lesson.
Students must not be absent for more than 5 scheduled classroom dates.
All missed classroom sessions must be made up by the last day of class, unless special arrangements are made.
Parents and Students must have the available time and motivation to regularly practice driving.
Courses are usually completed in less than 2 months, but must be completed within 6 months regardless of age or license eligibility.
30 hours of behind-the-wheel practice with a parent or qualified adult is also required before a student can obtain his or her license.
Potential 15% Reduction in Insurance Costs!(10% Course and 5% Alcohol Training)
Payment arrangements are available for Teen Drivers Education classes. A $100 deposit is required to enroll Teen Student.
In order to register for In Car Instruction Only with us, you must provide a permit and a copy of the Classroom DE 964 certificate issued to you upon completion of the Classroom phase.

REGISTER
CHECK SCHEDULE

Documents and Requirements needed for Texas Permit:

DE-964 Certificate
Minimum 15 years of age
Attend 3 days of class (Teen only)
Social Security Card (original)
Birth Certificate (original)
Current State of School I.D with picture)
Verification of Enrollment (during school year) from High School or last report card (under 18 years of age).
2 proofs of Residency from parent or guardian attending DPS